Hardware and FPGA development/Custom design services
LED lighting module
LED driver that supplies large current with stability.
FPGA SerDes High-speed communication
FPGA high-speed serial function is used to collect data at high speed between boards.
Virtual ASSP
Commercial products cannot be customized which is a disadvantage, however this point can be improved and is possible to achieve flexible high-performance chip equipped with unique functions at a low price.
FPGA of manufacture stopped parts
We provide a temporary board recycling solution for the board by utilizing FPGA.
Manufacture stoppage of gate array
Manufacture stoppage of IC
Manufacture stoppage of FPGA
etc.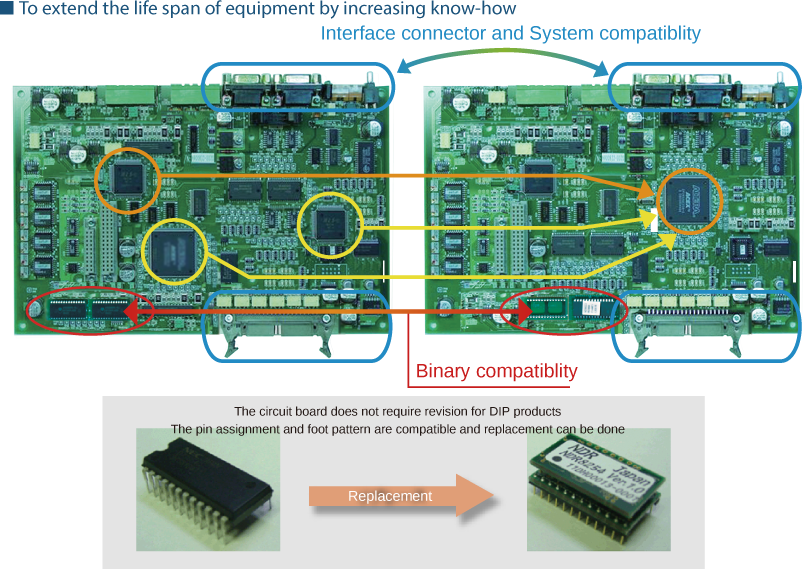 Possible to check functions in advance by using the evaluation board.
Development results
HD64180S (Z180) former HITACHI
HD63B40 (PTM) former HITACHI
HD63B50 (ACIA) formerHITACHI
TMP68303 (68K) TOSHIBA
uPD82C51 (UART) formerNEC
uPD72001 (MPSC) formerNEC
ZEN2041 (Counter) Zenic
WD1935 (HDLC) Western Digital